Allied Maker is a vertically integrated company. We produce high quality lighting with a hands-on approach. Our available positions are diverse, offering unique opperunities with room to grow with us.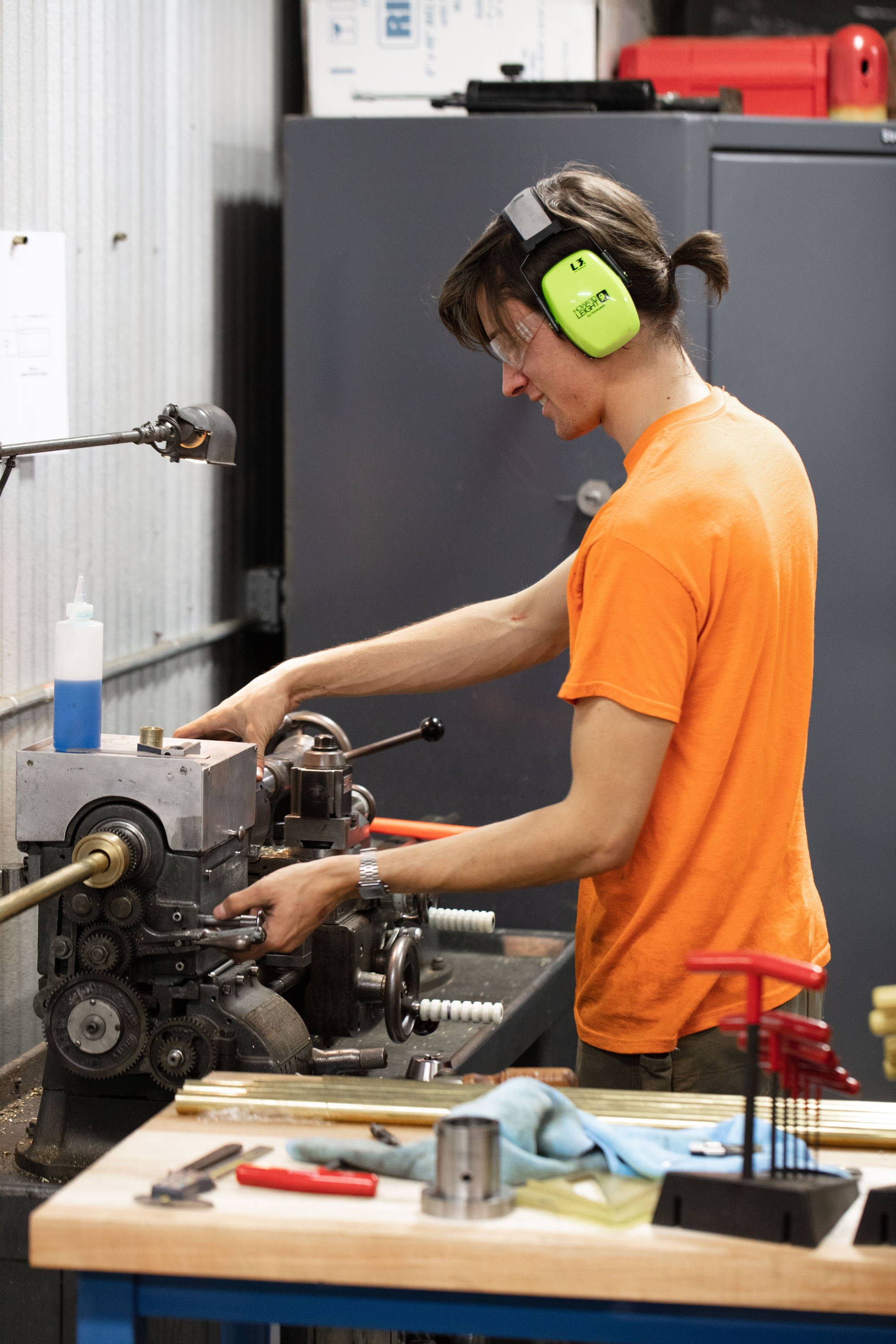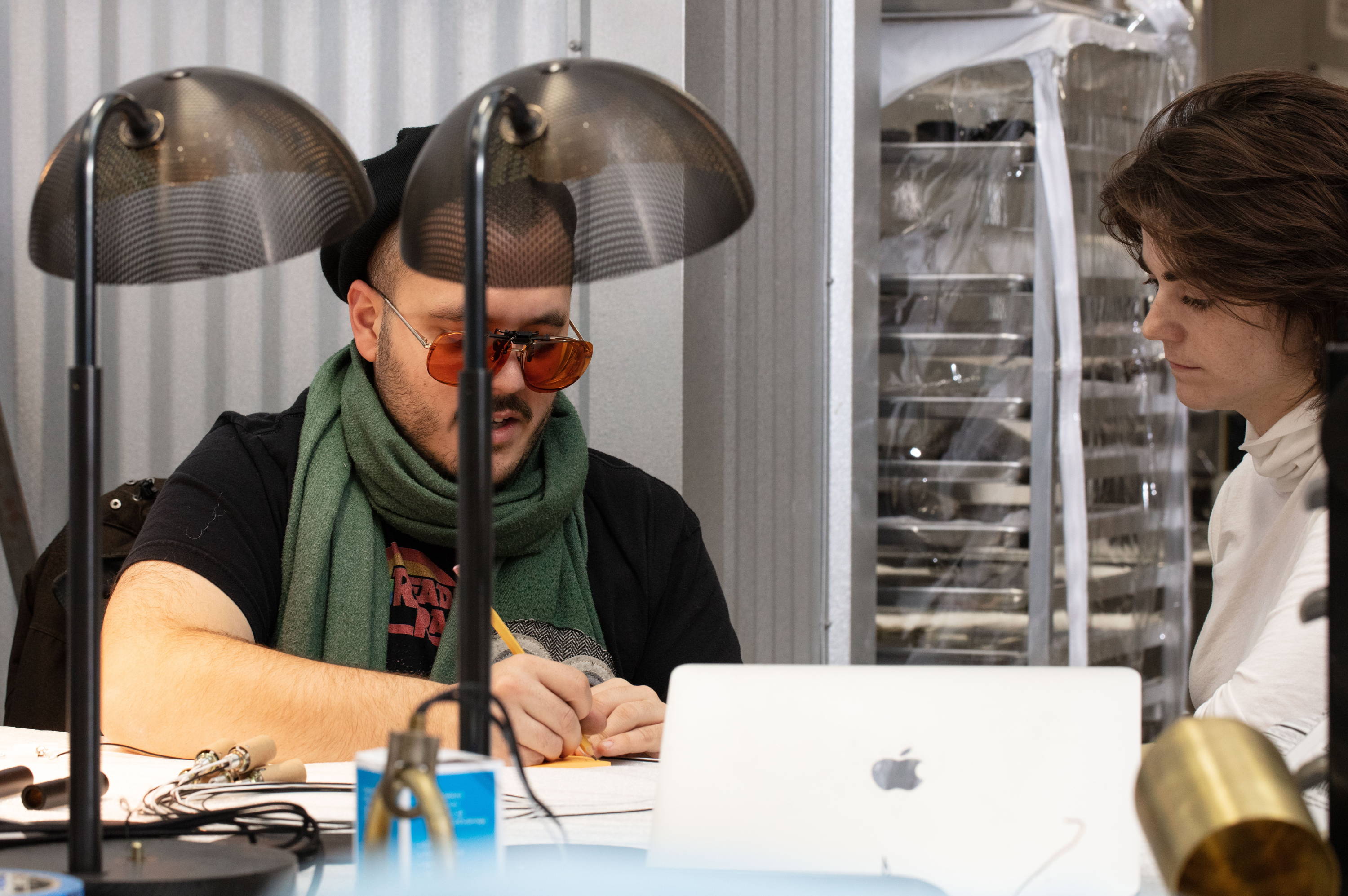 Below is our current available positions, and we're always interested in new opportunities. Please email careers@alliedmaker.com your cover letter and resume. We look forward to hearing from you!

We are looking for a full time patina and finishing artist to join a team of artisans to produce high end lighting parts. Must have experience working with metal and patinas. Our Finishing department is a tight knit team. You will be responsible for learning our 6 brass patina finish techniques and using that to finish a high volume of parts at high quality. Finishes will be added and you will be responsible for learning new finishes. Experience with sandblasting, buffer wheels, lathes and hand tools needed.
This role provides assistance to our Production Manager, Pre-Production Manager and Inventory Manager. Your day to day tasks include pulling orders for production, receiving incoming inventory and ensuring inventory counts, scheduling coordination and tracking physical inventory on both our production floor and warehouse. We are fast-paced studio and have over 450 customized parts that you must be willing to get to know and understand their function as part of the whole. Must be able to take direction, be extremely organized and be able to switch gears quickly to meet the demands of production. The ideal candidate has a "no task is below me" attitude and is willing to wear multiple hats.

Candidate with senior level experience to collaborate with our Principal Designer in the execution of technical design of Allied Maker lighting fixtures. Showroom installation coordination, trade-show setup and exhibitions will also be part of the role. It is critical that this candidate thrives on a team and is collaborative in their approach. Must have experience with metal fabrication tools and experience in Fusion 360 CAD and CAM.
Our scheduler is responsible for organizing our incoming production orders into an executable plan with our Production Manager. Our production lead runs from 2-16 weeks depending on the work involved. The ideal candidate understands how to think long-term minded. They will work with our Sales Manager, Sales Assistant and Inventory Manager to ensure on-time delivery for all projects. Collaborative spirit is key is this role. We are a growing studio – growing sales and team members. Must be able to be creative in their approach to planning the schedule to accommodate many different demands on the schedule.
Our assemblers masterfully put together our signature lighting fixtures to send to our clients worldwide. This is a hands-on role that requires hand tools to prep sockets and wiring to UL specification and assemble hardware while preventing damage to finished parts. Must have fine motor skills and an attention to detail. Must be able to follow information on our Production Sheets to the smallest detail. Each assembler is responsible for approximately 25-60 fixtures per week, depending on the fixture type and time involved fabricating each. Time management skills are critical.
Our Machinists create our specialty parts with pride. We are looking for both CNC operators and manual fabricators. In-house tools include: Haas DS30-Y, Haas VF4SS, Bridgeport Mill, Manual Lathe, Tapping Arm, Cold Saw, Drill Press, Di-Acro Benders, Roll Benders, and Brazing.