Allied Maker is a vertically integrated lighting design and manufacturing company located on the North Shore of Long Island, NY. We produce high quality lighting fixtures with a hands-on approach. Our available positions are diverse and dynamic with room to grow.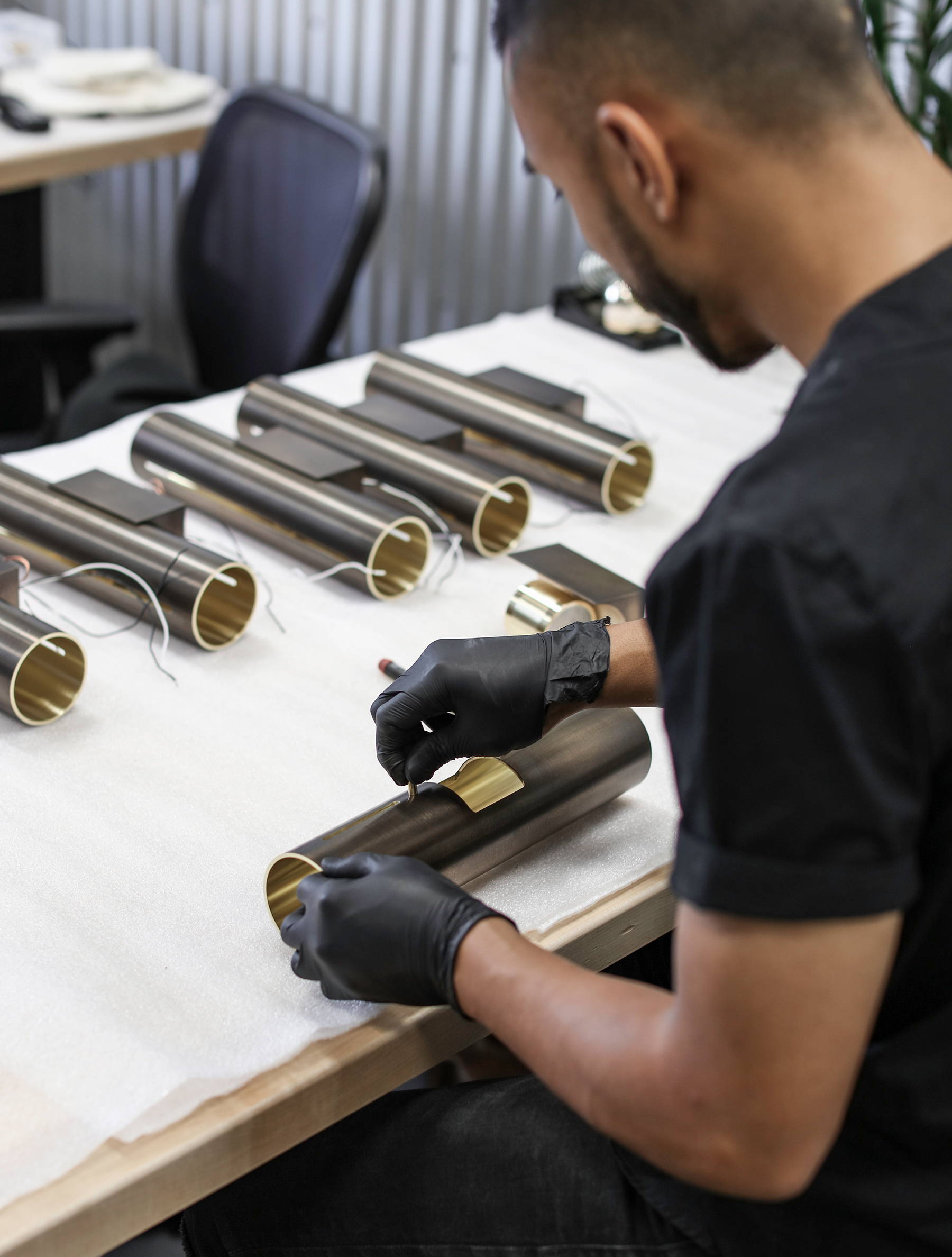 Below are our current available positions.
Please email careers@alliedmaker.com
We look forward to hearing from you!

We are currently looking for an experienced Operations Manager with a minimum of 7 years experience in Operations Management, Supply Chain Management or Manufacturing for Lighting in an executive role. This person will be responsible for working with Production Managers, Logistics and Procurement team under the direction of both company Principals to maximize production efficiencies, reduce vendor costs, reduce material waste, and elevate productivity. Must have NetSuite Experience.

Candidate with senior level experience to collaborate with our Principal Designer in the execution of technical design of Allied Maker lighting fixtures. Showroom installation coordination, trade-show setup and exhibitions will also be part of the role. It is critical that this candidate thrives on a team and is collaborative in their approach. Must have experience with metal fabrication tools and experience in Fusion 360 CAD and CAM.
Our assemblers masterfully put together our signature lighting fixtures to send to our clients worldwide. This is a hands-on role that requires hand tools to prep sockets and wiring to UL specification and assemble hardware while preventing damage to finished parts. Must have fine motor skills and an attention to detail. Must be able to follow information on our Production Sheets to the smallest detail. Each assembler is responsible for approximately 25-60 fixtures per week, depending on the fixture type and time involved fabricating each.
Time management skills are critical.
Procurement Coordinator ↓
We are looking for an experienced purchasing agent to help coordinate purchasing and inventory levels for our 700+ custom parts. The Procurement Coordinator will work alongside the Inventory Manager to monitor inventory levels and purchase custom parts. At Allied Maker our vendor relationships are of the highest priority. We are seeking a people person who can strengthen our existing relationships and build new ones. We work primarily with local vendors and oversee a variety of manufacturing processes such as glassblowing, woodturning and CNC machining.

This role provides assistance to our Production Manager and Inventory Manager. Your day to day tasks include pulling orders for production, receiving incoming inventory and ensuring inventory counts, scheduling coordination and tracking physical inventory on both our production floor and warehouse. We are fast-paced studio and have over 500 customized parts that you must be willing to get to know and understand their function as part of the whole. Must be able to take direction, be extremely organized and be able to switch gears quickly to meet the demands of production. The ideal candidate has a "no task is below me" attitude and is willing to wear multiple hats.

This role is actively involved in the daily shipping activities of the company in the shipment of high-quality, hand-crafted lighting fixtures with specialized finishes that require special care. This resource will be involved in coordinating domestic and international shipments with vendors and customers, packaging of product, and using the company's ERP system to ship product in the system to communicate accurately the details of product being shipped.